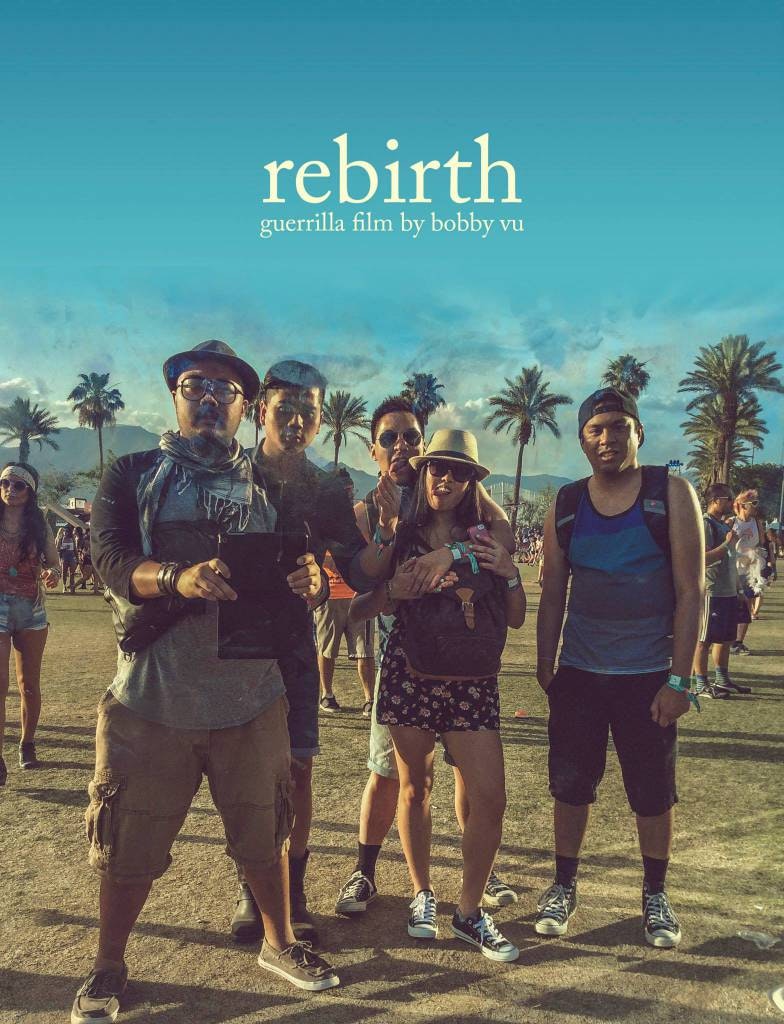 Rebirth I (Coachella 2014)
Film
Rebirth I (Coachella 2014)
Rebirth
The found footage style short film is about my first trip to Coachella and wanting to make it the most memorable trip while going through an evolution in my life.
During Coachella, they do not let you bring in professional filming and audio equipment in the festival without a media pass, so we had to shoot with a point & shoot camera.
We are getting ready for Coachella 2015 this weekend!
Shot and Directed by: Bobby Vu
Starring: Bobby Vu, John Nguyen, Annie Nguyen, Long Tran, Ian Dulla, Lillia Nicole Wylie, & Nikole Howell.
Sound Design: Thomas Christopher
Run time: 19 mins.
Film